Climbing is fantastic for kids! It promotes the development of agility, balance & coordination. It's a fun, social life-long sport.
For information about supervising your own children or how they can become independent climbers, head over to our pre-register page. For fully instructed sessions read on.
We offer a range of courses at all eight London Climbing Centres. Head over to Courses & Classes to book or read on to find out more.
Balance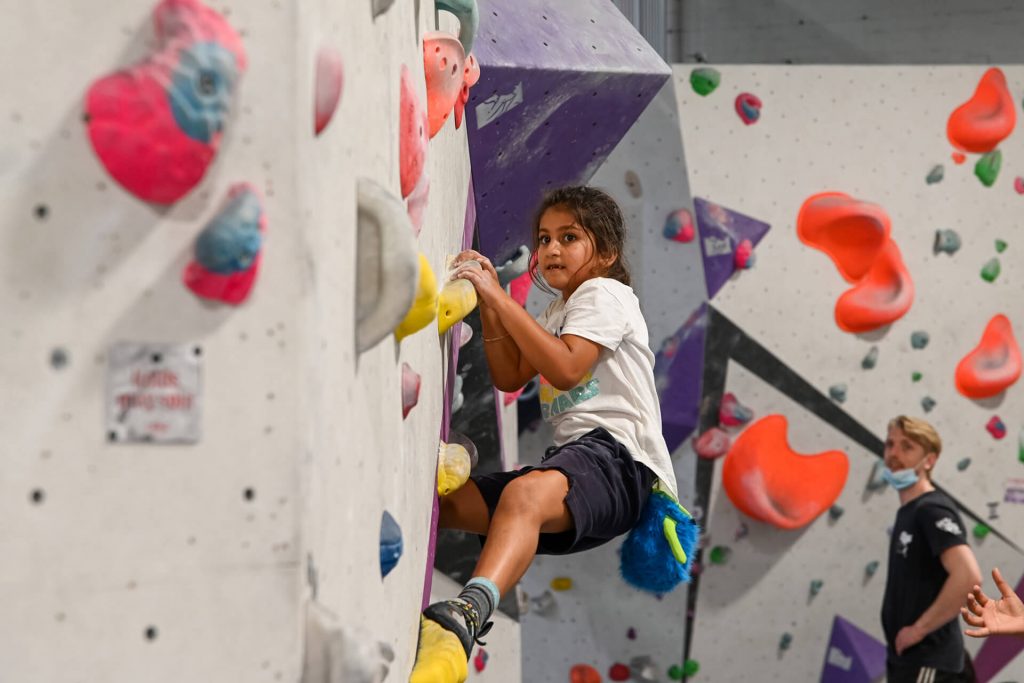 Agility
Coordination
Junior Bouldering Club
Fun individually paid sessions that are the easiest way to get started. Groups are split into two age categories: 7-10 and 11+
Available at: All Centres
1 Hour Private Coaching
Get your own coach for a group of up to six people. Minimum age: seven years old
Available at: All Centres
Available at: CroyWall, VauxWall, HarroWall & RavensWall
Sessions at HarroWall
As our largest facility, we offer a lot more than just bouldering. Check out the sessions below!
Krazy Climb is available at HarroWall
A fun introductory session for kids aged six years old and up with a range of high flying indoor activities, Krazy Climbing is a fun way to experience the thrill of climbing in a child-friendly environment.
Have a go at conquering the elements before taking on one of our two more challenging elements.
Watch the video to get an idea of what is on offer when you come to HarroWall Krazy Climb!